Azafran Catalyst
OUR PLATFORM FOR ACCELERATING PORTFOLIO COMPANY GROWTH
Azafran Catalyst minimizes the risk of Azafran's investments and accretes value by accelerating growth for our Early Stage Deep Technology portfolio companies.
For every Early Stage Deep Tech company Azafran Capital Partners invests in, the Catalyst organization, including our Director of Platform and supporting team + our global network, work side by side with founders and company executives to offer support where it's needed most so they build the necessary expertise and components to execute on their vision.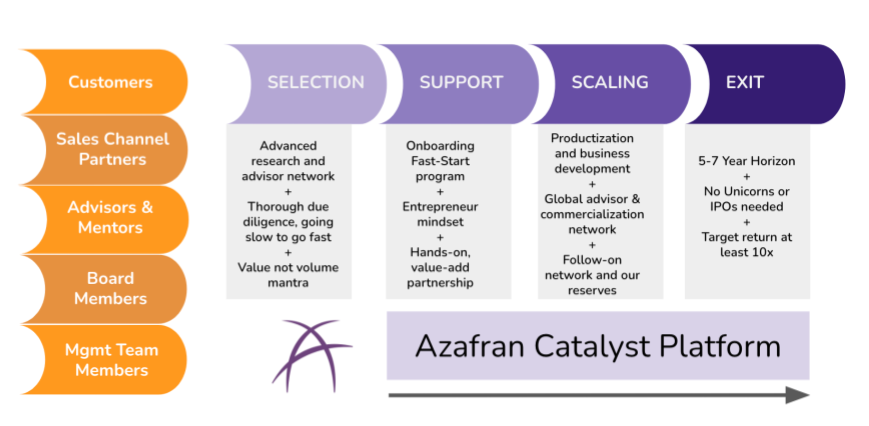 Azafran Catalyst Highlights
We Start with Seed Stage Winners: According to Crunchbase, 80% of Seed companies fail to raise another round and 97% fail to exit. Azafran invests in the 20% of deep tech companies and founders that emerge from Seed, and Catalyst significantly de-risks and accelerates value accretion by arming each founding team with the tools that they need to succeed.

Insights
Welcome to Azafran INSIGHTS, a newsletter and podcast series exploring the intersection of voice, acoustics and imagery powered by machine learning and deep science technologies.
Issue 25 - Buy One Get One Free

The closest thing to a buy one, get one free deal on Wall Street is a stock Spin-off.

Read more

Q3 '21 Continues Record Setting Pace in H1'21

Read more